Rialto Foods / Olitalia Opera School Bursary
The Olitalia group, founded and managed by the Cremonini family, is the largest single olive oil exporter in Italy.  Over several years, Olitalia and the Cremonini family have actively supported Opera in Italy. Together with Rialto Foods, the importer and distributor of the Olitalia brand in South Africa, the Cremonini family have combined their passion for Italian culture with their commitment to supporting transformation and development in South Africa through the Olitalia/Rialto Foods Opera School Bursary Prize.
The 2015 Rialto Foods / Olitalia Opera Bursary Recipient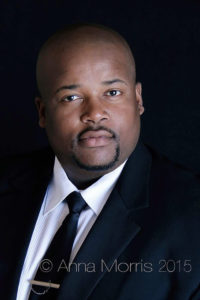 This year's Rialto Foods / Olitalia Bursary Recipient is baritone Siyabulela Ntlale. Siyabulela began singing from a young age in his home town of New Brighton, Port Elizabeth, where he sang with 'The Matthews Singers' choir. His passion grew and he later began his studies at the South African College of Music at the University of Cape
Town in 2009, before graduating with a Post-Graduate Diploma in Performance Arts from the University of Cape Town's South African College of Music.
In 2014, Siyabulela was placed 2nd at the 33rd International Hans Gabor Belvedere Competition in Dusseldof, Germany, and won the Gobbato-Qavane Operatic Award. Having performed in a number of South African productions with the Cape Town Opera and the UCT SA College of Music, including 'Barone di Trombonok' (II Viaggio A Reims), 'Schaunard' (La Boheme), 'Leporello' (Don Giovanni) and more, Siyabulela was offered a position as a soloist at the Theater Erfurt, Germany, in 2015.
Siyabulela's first performance for the Theater Erfurt was in a new production of Verid's 'Rigoletto', and he will perform in the upcoming "Gottenberg" for Theater Erfurt, a new opera based on the inventor of the Typewriter.  He will be learning German for the role and in relating his experiences from his schooling, through to his move to Germany and upcoming performance, Siyabulela had this to say: "There are a lot of challenges in life which I'm looking forward to, what would life be without challenges?"
---
An update on the 2014 Bursary Recipient, akudupanyane Senaonana
Our 2014 Bursary Recipient, Makudupanyane Senaonana has had an eventful year to date. Makudu recently started his own events company; arranging and performing in these events. He was also invited to join the world renowned Ravina Festival as a member of the Steans Music Academy for 2015. The Ravina Festival is the oldest festival in North America and is held in Chicago.
During his year with the Steans Music Academy Makudu will be working with artists including Kiri Te Kanawa, Patricia McCaffery and Stephen King.
This past June and July, Makudu toured with the Cape Town Opera as one of the principal Soloists in their production of 'Porgy and Bess' which is on the roster of Madrid's 'Tatro Real'. As a part of the Darling Music Experience's tour during 2015, Makudu sung Don Giovanni in London's Tricycle Theatre and performed in the Cape Town Opera's production of La Traviata.
At the Johannesburg International Mozart Festival Makudu received a scholarship to further his studies in Germany and is relocating to Cologne in October to attend Cologne's "Hochschule Fur Musik und Tans" and will be assuming his studies towards his Masters in Music.
Of his travels and experiences this year, Makudupayane has said that this "…has given me a deeper sense of appreciation for cultural diversity. The world out there is so different and … I have certainly grown and I believe that is what these experiences are for".
---
Makudupanyane Senaonana 2014 Opera School Bursary Winner
The 2013/2014 winner of the Rialto Foods / Olitalia Cape Town Opera school bursary Makudupanyane Senaoana is currently in his postgraduate year at the UCT Opera School. He has won and been highly placed in various vocal competitions including 1st place in the Barry Alexander International vocal competition in 2010 and winning the Rialto Foods / Olitalia bursary in 2013. He has already performed in a number of operas locally, as well as performing at the prestigious Glimmerglass festival in New York. His latest performance is in the opera by Rossini "Il Viaggio a Reims" presented by Cape Town Opera and UCT Opera school. In September 2014 Makudu was invited to participate in a singing competition in Holland, where one of the judges was the famous opera singer Dame Kiri Te Kanawa. Despite not winning the competition, Dame Kiri Te Kanawa chose Makudu as one of four candidates to perform her public masterclass in front of an audience of 800 people. In Makudu's own words "It was an amazing experience to sing for the cream of the crop of global classical and opera music. The critique I received on this trip was world class, positive and constructive and I come home a rich young man, and richer still as an artist.
Thesele Kemane 2013 Opera School Bursary Winner
Thesele Kemane is the recipient of the 2013 bursary. Kemane has graduated with a Postgraduate Diploma in Opera at UCT's South African College of Music and has been accepted to further his opera studies at the acclaimed Juilliard School in New York. He was one of five rising South African opera stars to participate in the Glimmerglass Festival's Young Artist programme and received a standing ovation at the United Nations General Assembly on Madiba's 94th birthday. Kemane also performed at the Cremonini Family Gala at the
Palazzo Re Enzo, a 13th–Century palace in Bologna, Italy. He spent time in Modena and Rome receiving intensive voice training and attended master classes with Giuliana Panza and Raina Kabaivanska, the famous Soprano.
---
Thesele Performs on Expresso TV Show